Final Results for Highland
| | |
| --- | --- |
| Party | Vote Count |
| Scottish National Party (SNP) | 28,681 |
| The Brexit Party | 13,854 |
| Liberal Democrats | 13,416 |
| Conservative and Unionist Party | 7,577 |
| Scottish Green Party | 7,052 |
| Labour Party | 3,109 |
| UK Independence Party (UKIP) | 1,619 |
| Change UK – The Independent Group | 1,199 |
| Edgar, Gordon | 286 |
| Parke, Ken | 124 |
---
Time Line…
Broadcast Scotland will be live from Dingwall interviewing members from different parties. Follow @HIBroadcastScot on Twitter for updates.
---
The counting of the votes for the EU parliament elections 2019 will begin today. Ever wondered what happens to all those ballot papers after closing of polls on Thursday? The Electoral commission shared the following images on twitter…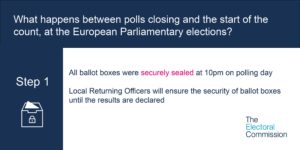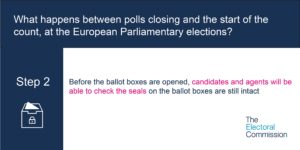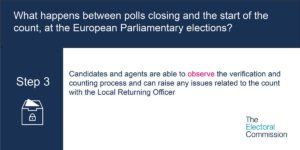 ---
The Pride Ness parade takes place in Inverness on the 6th. This video is worth another share, MFR interview the man behind the petition to try and prevent the event from going ahead.
---